Aqua Green
Super Bounce n' Slide Inflatable Water Park
Includes:
● Aqua Green Summit Express
● Aqua Green 17 Foot Water Bouncer or Platinum 17 Foot Steel Frame Water Trampoline
● 2 Free Aquaglide Boarding Platforms
● Aqua Green 110~240 Volt Electric Air Pump

And many customers from all over the world gave us some good Suggestions on how to improve the Inflatable Water Park Projects. After years of efforts, we have made some progress in the feld of Inflatable water park series.

SET UP YOUR OWN INFLATABLE WATER PARK
If you're near the water, make the most of it. When it's time to cool off from your water trampoline extravaganza, take a cool dip down the Water Whoosh Slide or one of the attachable and standalone water slides. Grab a hold for a great adventure with your friends as you see who can win on the Revolution inflatable that doubles as a slide and rocker or hang out with the Rockit Rocker. Wanting to go somewhere? The best place to go is up as you climb the ladder log and apex attachment or scale the inflatable jungle gyms.
Keep the fun and the smiles going this summer with something for everyone in the family to enjoy.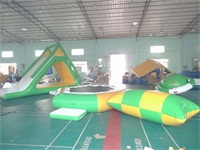 Aqua Super Bounce n' Slide Water Park 1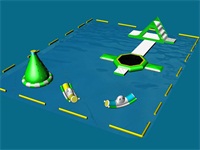 Aqua Green Super Bounce n' Slide Water Park Series 1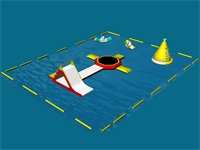 Aqua Green Super Bounce n' Slide Inflatable Water Park 5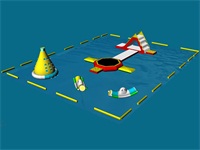 Aqua Green Super Bounce n' Slide Water Park Series 5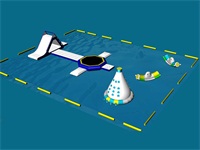 Aqua Green Super Bounce n' Slide Water Park Series 2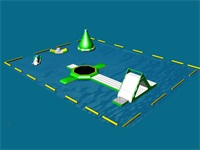 Aqua Green Bounce n' Slide Inflatable Water Park Series 1